Do you want to add new languages or add Arabic RTL language for your Shopify stores? In this tutorial, we will help you to create a multi language Shopify store step by step.
Understanding the important of Contact Us page, website developers already made it in any website templates. However, if you want to create by your own or customize the available one, you should learn how to create a Contact Us page. In this article, we concern…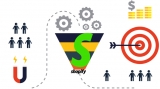 Are you a shop owner and want to build your own online store? Or are you planning to make money with drop shipping? Shopify is a wonderful platform for you. Shopify can adapt any your requirements whether you sell your own products or make drop…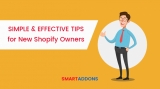 Are you new with Shopify? And you want to completely manage your Shopify store? Here are some simple but effective tips for Shopify owners, especially for the beginners.